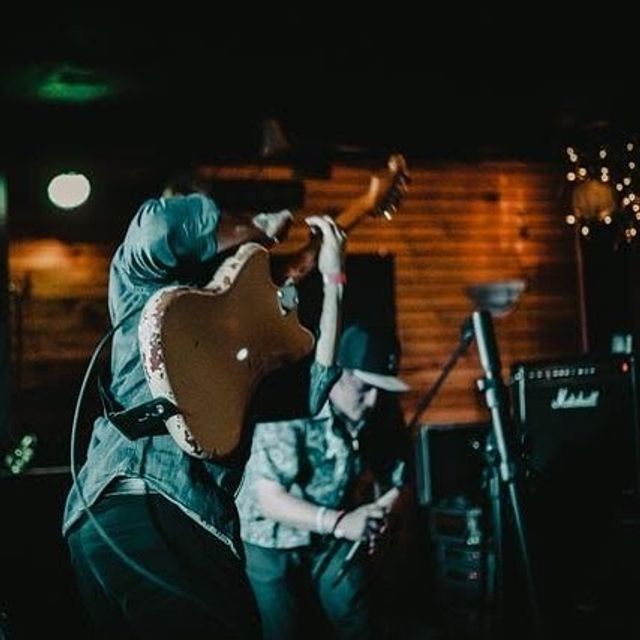 Bio
Juan Bond is a 5 piece Experimental Mathcore band out of NYC drawing heavy influence from Hardcore, Metalcore, Alternative Rock, and Avant-Garde music styles. The band utilizes electric strings in it's instrumentation to create some otherworldly textures alongside a rhythm section featuring chaotic rhythms, catchy riffs, and beautifully twisted melodies.
Juan Bond has performed throughout the Northeast US and is notable for their intense live shows. They played the first ever Mathcore Index Fest in 2018 and will be returning to the fest in 2021. Juan Bond have shared the stage with acts such as Car Bomb, Birds in Row, Moon Tooth, and Cryptodira amongst others.
Juan Bond released their debut LP "Womb" on January 1st, 2021 through Dark Trail Records to much acclaim with Metal Injection describing it as "One of the best slices of mathcore that has been composed since the inception of the genre so long ago." Their music has been featured on BBC Radio 1's "Rock Show" with Daniel P Carter as well as websites such as Heavy Blog is Heavy and Everything is Noise.
They are currently making plans to return to performing in 2021 as well as writing their follow up album to Womb.
PRESS
"

Juan Bond have a unique style which seems to be extremely homogenous and crystallized. While bits of their blend can be compared to a bunch of bands, it's pointless. They're truly their own thing, and I hope that they will lead this torch forward and set the genre ablaze with their fiery display of musical prowess" - Robert Miklos
"

The layers upon layers of genre are blended and distilled perfectly. And yet Juan Bond's sound is truly them. They comfortably reside in the mathcore genre but other bands simply do not sound like this." " - Christopher Luedtke
"

This five-piece conjures the explosive energy from all your skronky faves with the added benefit of string accompaniment, so if you ever wanted to hear ferocious Dillinger riffs and melodic Number 12-style choruses paired with wailing violins, you've just found your new favorite band." - Jimmy Rowe
Press Photos